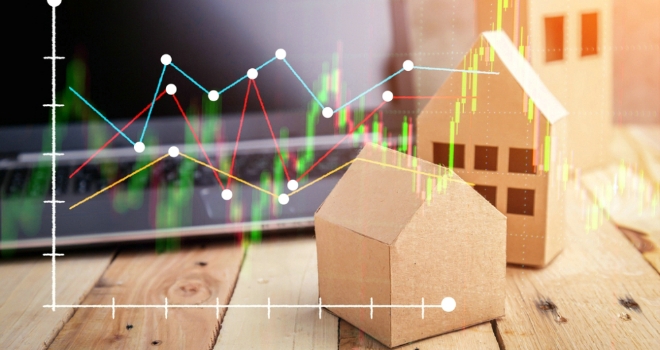 "Sales volumes have fallen by about a fifth, making it more difficult for the Land Registry to calculate its index, which is the real story of this slowdown"
- Tom Bill - Knight Frank
UK house prices fell by 0.1% in the year to September 2023, compared with 0.8% in August 2023, according to this morning's figures from ONS, with a typical property in the UK standing at £291,000.
On a non-seasonally adjusted basis, average house prices in the UK decreased by 0.5% between August 2023 and September 2023, compared with an increase of 0.4% during the same period a year earlier.
The regional data for England indicates that:
the North West experienced the greatest monthly rise with a movement of 0.5%
Yorkshire and the Humber saw the lowest monthly price growth, with a fall of 2.0%
the North East experienced the greatest annual price rise, up by 1.6%
the South West saw the lowest annual price growth, with a fall of 1.6%
London
London shows, on average, house prices have fallen by 0.3% since August 2023. An annual price fall of 1.1% takes the average property value to £537,424.
Nathan Emerson, CEO Propertymark comments: "Across the UK, we are starting to see certain geographical regions demonstrating a small uplift regarding house prices, based on month-by-month analysis. However, it remains very early days before we can confidently say we are witnessing sustained growth once again.
"Overall, we are continuing to see an uncertain housing market on the back of elevated inflation and interest rates. Currently, many people are still approaching the market with caution, and this will likely remain the case until there is a higher level of consistency with personal finances.
"As inflation starts to come back towards more manageable levels, Propertymark remain optimistic we will start to see a smoother path ahead. However, we currently have the situation of consumers being extremely mindful regarding affordability and such people will likely only commit to the housing market once they feel assured of long-term stability - mainly in the form of lower interest rates."
Tom Bill, head of UK residential research at Knight Frank says: "The footnote tells a more important story than the headline figures. Sales volumes have fallen by about a fifth, making it more difficult for the Land Registry to calculate its index, which is the real story of this slowdown.
"Price declines have been kept in check by hesitant buyers and sellers but thin trading means house price data should be handled with care. There is no single event keeping activity in check as there was during the pandemic or after mini-Budget but rising mortgage rates and economic, political and geopolitical uncertainty are all sapping sentiment.
"We think most of the price decline has now taken place and activity will improve next year as the mortgage market and economic backdrop stabilise."
Tony Hall, Head of Business Development, Saffron for Intermediaries said:
"House prices are continuing to adjust in light of a challenging economic environment and higher interest rates, but the latest decision by the Bank of England to hold the base rate at 5.25% will bring stability to the market. As confidence starts to return to the sector, we are likely to see an uptick in demand and the value of housing stock bounce back."
"In what is still a challenging period for many mortgage holders, it is essential that advisers are on hand to assist borrowers. This latest correction in house prices will still come as a concern to homeowners looking to sell or remortgage, and many will be looking to their adviser for reassurance and support in finding the best possible deal."
Mark Harris, chief executive of mortgage broker SPF Private Clients, says: "Swap rates, which underpin the pricing of fixed-rate mortgages, have dropped sharply in the past couple of days, with the better-than-expected inflation news pegging them back further – five-year Swaps fell to 4.17 per cent this morning from 4.33 per cent yesterday.
"Increasingly, it appears as though the base rate may have peaked, which will be welcome news for hard-pressed borrowers. There is lots of speculation as to when it will start to fall and how quickly.
"Lenders are likely to be busy reducing mortgage rates in coming days and weeks. There are now plenty of two-year fixes below 5 per cent, with five-year fixes starting from just over 4.5 per cent. Lenders are also being creative, with Barclays offering a one-year fix at 5.2 per cent with no fee.
"If mortgage rates continue to fall and borrower affordability continues to improve, we would expect house prices to be fairly flat or even pick up slightly, albeit in a low volume market."