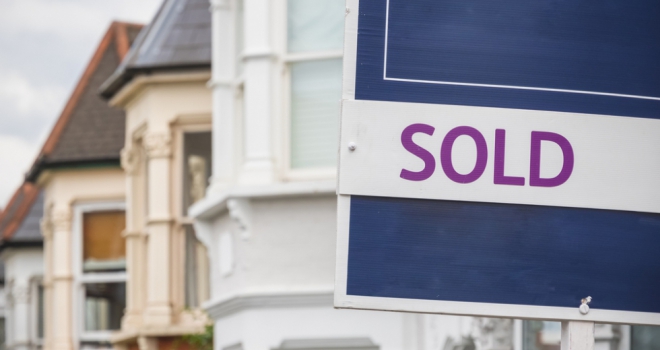 It's no secret that when it comes to buying property around the UK, location is the key factor that determines the kind of price you will pay. Despite bargains regularly popping up in virtually every region almost every day, very generally speaking, the further south you venture, the less house you're going to get for your money.
However, the latest data released by Zoopla has revealed the huge disparity in how much space home movers money will buy them – with the same amount of space costing up to twelve times as much in some areas compared to others.
A foot on the ladder
The average cost for one square foot of property in the UK is currently £282, but in London, the figure rises to a whopping £562. However, in Wales, one square foot of space costs £199, in Scotland the figure is £160 and in the North East, it is just £157. Burnley is the cheapest town in the UK for one square foot of property - coming in at just £123.
However, larger differences in costs can be uncovered by looking at more localised data. This reveals that in Kensington and Chelsea, one sq ft of space costs an eye-watering £1,491 – more than twelve times the figure for Burnley.
Bedding in
This means that the floor space required in a home for a normal-sized double bed would cost £46,550 in Kensington and Chelsea. But demonstrating the disparity in prices across London, the cost of space required for a double bed falls to £12,978 in Barking and Dagenham, London's most affordable borough on a pounds per square foot basis.
It is not just in London where the space to fit a double bed could cost a fortune – commuter zone prices are also very high. For example, in Elmbridge, Surrey, the space for a double bed would cost £18,766, whilst in St Albans, Hertfordshire, the figure is £18,443.
Moving away from London entirely, Cambridge is the second most expensive city or town, with the equivalent space of a double bed costing £15,966. This is followed by Brighton (£14,520), Oxford (£14,168) and Bournemouth (£11,343).
The property-type bias
It is not only the location that determines the cost for one square foot, but the type of property. The data demonstrates that one-bedroom flats, which are typically popular amongst those getting on the property ladder, come at a premium when it comes to cost per sq ft. UK-wide, the average cost per sq ft for a one-bedroom flat is £389. However, for a two-bed house, this falls significantly to £270 and to £262 for a three-bed, which is currently the house size that offers the best overall value for space.
However, particularly with Brits seeking larger homes with more space, this figure rises to £292 for a four-bedroom house and £312 for a five-bedroom house. The price of three and four-bedroom homes are currently rising more than any other size of a home in the UK, suggesting the differences could level out.
Gráinne Gilmore , Head of Research, Zoopla, comments: "The research reveals the scale of difference when it comes to how much space you can get for your money in different parts of the country, showing that location really is a key driving force behind what a home is worth.
"The type of property also has an impact on the cost of space and given the market conditions since the start of the pandemic, and the 'search for space' among many buyers making a move, the value of houses has risen more than the value of flats - and as a result, these types of home are commanding higher values per square foot. Those currently looking to sell a family house could be in pole position."
Nicky Stevenson, MD of Fine & Country UK, adds: "As the old adage says, location, location, location. Properties that are located in sought after areas will command a higher price. The price per square foot in a location is synonymous with buyer demand, which is driven by factors such as lifestyle offering and proximity to amenities. Buyers will pay more for homes in areas with excellent schools, easy access to commuter routes and shopping facilities, as well as lifestyle elements such as green spaces, restaurants and entertainment venues.
"Certain types of properties will also command a higher price, but again, this is down to demand. The more buyers interested in a certain type of property, the higher the price they would need to pay to secure it. Since the pandemic, space has been the name of the game with buyers wanting homes that offer gardens and an extra bedroom or home office, especially now with so many people working remotely. Not having to commute as much to the office has allowed people to move further from city centres, which has pushed prices up in those areas."