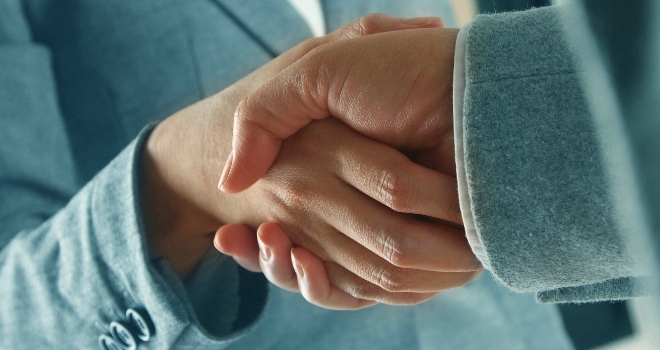 ""
Letting Agents admit that technology is the route to providing better service and a more successful business but remain resistant to investing in technology, report Imfuna Lets. Research released today by the new digital inventory system Imfuna Let finds that 78% of Letting Agents believe that those who embrace new technology are more likely to be successful.

In addition, 90% of those surveyed said that technology could improve their service to clients, speed up the entire letting process (77%) and generally improve productivity (75%).

However, despite this belief the Imfuna Let study showed that only 11% were planning on investing in new technology in the next 12 months and 67% admitted that they do not use devices such as smartphones or tablet computers despite the overwhelming take up of such technology by UK business in general.

Are Letting Agents in danger of falling behind in the technology stakes and ultimately holding back the development of their business?

Jax Kneppers founder of Imfuna Let commented:

"We commissioned this research to better understand the views of letting agents to technology. What is surprising is that whilst there is a noticeable acceptance of the importance of technology there is a real lack of adoption.

"For example 77% said they had never considered a dedicated inventory software. We believe we have a product that will transform the inventory process providing very real and tangible business benefits for anyone who uses it."

43% of those surveyed said that they believed landlords are more likely to claim against tenants at the moment throwing the spotlight on the all important inventory and check in/check out reporting process.

Improving the efficiency and accuracy of the inventory process is critical but many of those in the study have yet to be convinced about the value of the current inventory software on the market. Only 28% felt that software could improve the standardisation of reporting and 36% believed that they offered secure storage.

Imfuna Let is designed to offer a comprehensive digital solution for the inventory process that covers collecting, reporting, editing and ultimately storing the full history of a property. Available on any mobile device, it uses dictation and digital photography to collect data combined with a detailed condition reporting tool for more in depth reports.

However, unlike other software solutions it doesn't end with an emailable PDF report. Imfuna Let provides an online platform where users can check, edit and tailor the report, share with relevant parties and record comments which are date and time stamped.

Over time this online platform will provide completely secure history of a property that can be accessed by the property owner at any time.

Jax Kneppers comments:

"The inventory process has remained largely the same over the last 20 years but there is technology available today that can make this process simpler, more efficient and ultimately improve any letting business.

"With Imfuna Let we have taken the core skills of an inventory clerk and applied them using current technology. The result is an inventory process that is faster, simpler and more cost effective."

Additional Facts & Figures Round Up

- 59% of those surveyed said they had seen an increase in rentals in the last 12 months

- 79% think renting is more popular than 12 months ago

- 84% think tenants do a lot of their own research through the internet, 73% believe tenants are more informed and 64% more likely to know exactly what they want

- Telephone is still the key means of communication between letting agents and their clients and tenants. However, the use of email and text message has increased steadily over the last 5 years. Email from 29% to 75% as the main form of communication and text from 9% to 22%

- 90% said that technology can help improve service to clients, 75% said it improves productivity and efficiency

- 46% admit that automating the inventory process will speed it up and leave more time for strategic activities. 44% say that it will provide more accurate reports for claims and 43% admit it will provide better service for clients

- 33% said that they could make better use of technology in the check-in, check-out process
Features of Imfuna Let

- Seamlessly incorporates voice dictation and transcription that can be instantly played back and edited

- The condition reporting allows for uniform data collection, making reports transferable, easy to track and also significantly reducing the time required to train new staff

- All amends and additions are date and time stamped providing a traceable chain of data that will stand up in any deposit dispute

- Three formats of data collection are available:

~ Simple and fast room reporting using dictation and digital photography.

~ Dictation and digital photography at an item level for slightly more in-depth reporting.

~ Full condition reporting at a very detailed level, combined with dictation and digital photography.

- The Imfuna Let online platform provides secure storage of all reports and can be accessed from anywhere using the internet

- Reports can be edited and additional personal notes easily added and shared using the platform

- Imfuna Let can be downloaded for £1.79, and users receive five free reports. Each report thereafter, which includes the full dictation, transcription and photography service is then charged at £9.50.